Do you also need a Hebrew course?
Our Services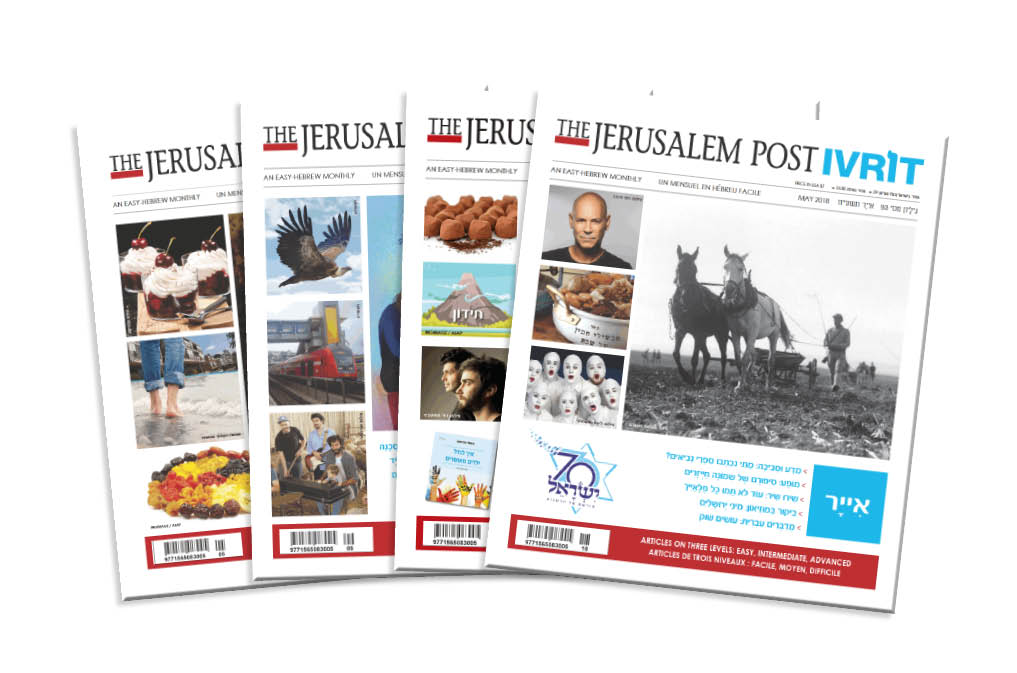 Learn how to read & write Hebrew with the IvritTalk magazine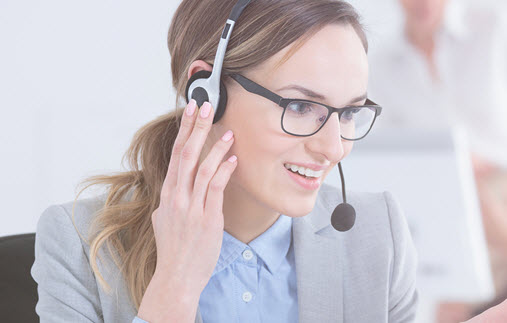 Learn how to speak Hebrew on skype or by phone
Learn more about our Hebrew course
Learn Hebrew for any purpose

Are you planning to make Aliyah in the near future? Have you heard that ALL Israelis speak fluent English and that knowing Hebrew is not mandatory for living in Israel?
If you answered "yes" to any of the above questions, we are here to set things straight for you

When thinking about slang words and expressions in modern Hebrew, most are military jargon that entered the mainstream slang. But did you know that except for the army, the kitchen is also an abundant source for slang? There are quite a few Hebrew slang phrases that were inspired by food products and eating. Let's learn some of them

Are you planning a trip to Israel? Whether it is your first time in the Holy Land or you have dozen passport stamps from Ben Gurion Airport, check out the following tips for travelling to Israel

These days when family branches spread around the world, the language barrier is an obstacle you might face regarding your family member who went to live in Israel, where the main spoken language is Hebrew.
Now you can face the challenge by taking a spoken Hebrew course with Ivritalk. Practice your Hebrew so you could speak directly with your grandchildren or cousins, be able to talk to them in their own language. Make Hebrew your language. With Ivritalk you will learn to speak and understand normative spoken Israeli Hebrew.

Do you do business in Israel? Do you have Israeli colleagues and/or business associates? Are you thinking of relocating to Israel? If you are somewhat familiar with the Israeli business world, you must have already noticed the small but significant differences between the way you do business at home and they way things are done in Israel
We offer a course in Business Hebrew that will help you communicate better wihtin the Israeli business world.

Our easy-Hebrew dialogues offer our students common and daily situations we all face: at the supermarket, renting a car, holidays and more. The texts are authentic and natural, and you can use the phrases you learn in the dialogue in real life situations. This is what we call practical and meaningful learning. You can extend your Hebrew vocabulary by relying on the dialogues to talk about your real life situations. If you want to talk and sound like a native Hebrew speaker, it is the perfect method.
Our students
Shalom,
I have just finished my tenth IvritTalk session, and I wanted to let you know how much I enjoy and value IvritTalk. These 15-minute sessions are a very worthwhile use of my time and investment of my money. You have trained the IvritTalk staff extremely well! They really know how to pack a lot of learning into a 15-minute session, and they are incredibly friendly and warm at the same time. Truly, kol hakavod to you for such a great program!
Sincerely,
Steve S. USA

First of all, I want to congratulate you on your excellent Jerusalem post Ivrit newspaper and your teachers, and I want to tell you how much I enjoy my Ivrit lessons and how pleased I am that I am making progress. Thank you!
Eric, Canda

I have been learning with Ivritalk for 9 months now and i know that my Hebrew has improved enormously thanks to these lessons.
The lessons can cover anything you want! Often i start out discussing articles from the ivritalk easy newspaper – but usually the conversation evolves to cover wider topics. Often one of my teachers will email me short clips to watch in my own time and we then discuss them at our next lesson.
Sometimes i have even sent photographs from home to be the source of the lesson.
A great idea is that your teacher immediately emails you a list of new words and grammar covered after each lesson – if you read it the same evening it helps to re-enforce the learning points and hopefully avoid making the same mistakes again.
This is a much more "organic" and natural way to learn a language than the boring didactic language lessons I remember from school
Tanya, The United Kingdom

I have learned to read Hebrew after many many years of feeling that I just couldn't do it. The combination of the Ivrit Magazine and the individual lessons have given me the support and confidence to get beyond the "barriers" I had in place. I began a year and a half ago with the help of the Magazine at the "one star" lowest level and I am now at the "three star" level and have even taken on complicated newspaper articles. I feel the teachers have given the upmost respect along with encouragement to move on in my life with new and more powerful tools. Reading is so important to be a part of the society at my age and my level of intelligence.
Jacqueline, Israel

I am a manager in my sixties and working for a multi-national company,
HQ based in Germany, but we have a branch in TLV:
thus I always wanted to talk directly to my colleagues, get to know their problems,
their efforts, their families, and sometimes their "Maccabi" ;-).

So, a couple of years ago I started learning Hebrew: on my own!
It was quite a tedious procedure with books and I learned a lot, basically a lot of errors …
Since I picked up J'slem Post Ivrit and Ivritalk, it's a completely different story
(if you want to believe my Ivritalk teachers …)

How is this going? Well, I put J'slem Post Ivrit on my beside locker and taking the chance to have a look at it
every night, just for a couple of minutes (even if some persons do not approve this procedure),
then repeating the new vocabulary the next day. What is open for
questions or discussions: I leave it – for my Ivritalk session!

There I get professional answers and feedback: we talk, we have fun.
I make an error, no problem: we talk, we laugh, we have even more fun!
When I take a double session, we go into socialising, the weather, topical issues and more.
At the end I get the minutes via e-mail:
i dump them to the printer and collect them, like the JPost ivrit.

Sometimes my managerial duties are somewhat challenging, so I can't make it
to my scheduled Ivritalk sessions: but that's no problem, either.
The website is flexible enough to re-schedule it quickly:
tshick-tshack, as we Israelis say 🙂

Albi, Germany

Not sure to whom I express my pleasure with the first subscription of the Jerusalem post ivrit I received today. I just love it and it's exactly what I wanted to keep up with my Hebrew. It's so well organized and its content very well thought out. I am so glad I found this and look forward to your monthly publications so when I visit again, I can converse with my ex-students as though I never left the country.
A million thanks,
Mary S. USA

Dear friends from Ivritalk, hearing the language of Judaism alive is on of the modern wonders to me and I thoroughly enjoy every talk with the kind teachers. I do not have many opportunities to speak Hebrew and so I am really grateful for the lessons and talks I can do by phone. There is always something to learn and often reason for a laugh. The magazine is full of a variety with interesting texts about Israel. I like to read and talk about topography and nature of Israel as well as about history and personalities. And I do hope to keep in contact in the future.
Martina W. Germany

I started my classes in 2013. Once or twice a week I prepare a part of an article in the Jerusalem Post, and discuss the translation with the teacher. I really love it. It is such a nice experience: to talk Hebrew, receive accurate comments, get encouragement, and notice progression. I know some biblical Hebrew, and that helps. It is also the reason why I'm learning Modern Hebrew. However, I don't live in an Hebrew speaking environment. Maybe for me this is the most special and precious element: to have small conversations in simple words, about several topics and even important matters of life, with one of those very kind and professional teachers. Tel Aviv and a city in the Netherlands: connected by a telephone line, connected by respect, and by love for life as well.
Elisabeth, in the Netherlands
Our Result
Learn Hebrew, Its Fun!